South Tyrol Museum of Mining
The South Tyrol Museum of Mining with 4 Locations - Schneeberg, Ridnaun, Prettau and Steinhaus
The South Tyrol Mining Museum has four sites and many faces: mine railways that run deep into the mountainside, medieval galleries, deafening ore crushing operations, kilometre-long horse tracks, vertically sloping braking inclines and towering slag heaps; in addition there are educational trails through ore districts, noble tradesmen's halls, Europe's highest permanent settlement, and a climate gallery. It is an underground world of adventure, where the mountains hoard their greatest treasures.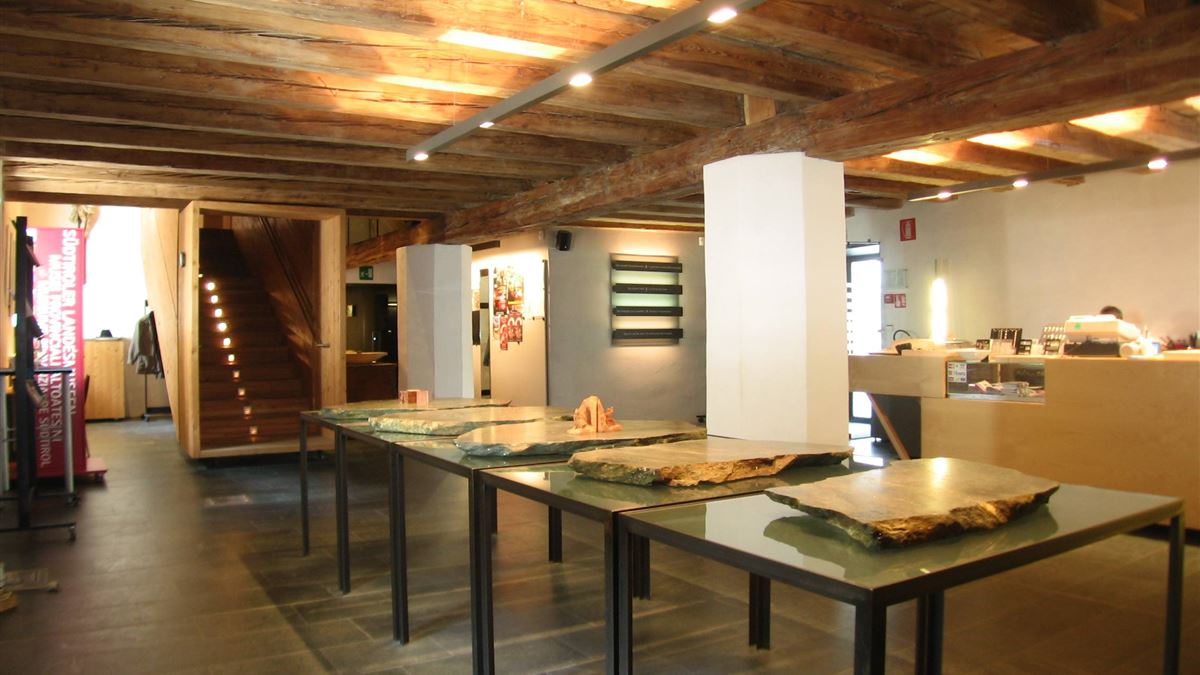 Exhibition Steinhaus
Temporary exhibition 2020
Portraits of mountain folk
Mining has over the centuries marked not only the landscape, but also the people who live in the central Alpine regions. The exhibition takes as its starting point photos of mountain dwellers who have in recent centuries worked in the mines at Ridnaun/Schneeberg and Prettau, presenting these as portraits along with brief biographies. Images, text and sound are combined with a selection of personal items to bring to life the entrepreneurs, miners and women who all worked in the industry.