Academic teaching mine on the Schneeberg
Scientific cooperation between South Tyrol Museum of Mining and the Freiberg University of Mining and Technology brings new findings to light
Since the summer of 2016, the former mining area on the Schneeberg mountain in the Upper Passeier Valley has found a new purpose: it now serves as an academic teaching mine. The origin of the project is the scientific cooperation between the South Tyrol Museum of Mining and the Institute of Mine Surveying and Geodesy at the Freiberg University of Mining and Technology.
Every two years, students at the Institute have the opportunity to engage in a practical application of the knowledge acquired at university: tasks include above-ground surveying using satellite-based measurement methods, as well as classical underground surveying in the old mining installations – some of which date from the late medieval era – using modern laser scanning methods.
The specialist aspects of the project are coordinated by Professor and Doctor of Engineering Jörg Benndorf and Doctor of Engineering Thomas Martienssen from Freiberg University's Institute of Mine Surveying and Geodesy: the project was initiated by Marcus Wandinger, a qualified engineer who also accompanies on-site operations and who has for decades been a expert on the Schneeberg location.
The joint venture has numerous objectives: participating students will obtain practical additional training, with the Museum of Mining in future provided with a comprehensive survey of the above-ground area and the mine layout on the basis of a modern geoinformation system (GIS). This will form the basis for further research projects, for example in mining archaeology.
Equally valuable are the insights derived as "by-products" of the meticulous work carried out on site. Historical survey points on the surface, previously believed lost, have been revealed, allowing them to be remeasured; errors in old survey documents have been identified and revised; previously unknown indications of excavation progress have been discovered in the galleries; while a centuries-old mining method using key seats could be documented. Every series of measurements offers new surprises.
The project is being supported financially by the South Tyrol Museum of Mining, the wardens of the Schneeberg mountain refuge, the German Association of Mine Surveying and the Association of Friends and Sponsors of the Freiberg University of Mining and Technology.
The results of the individual measurement campaigns are routinely published as articles in the relevant journals.
More information: 
Institute of Mine Surveying and Geodesy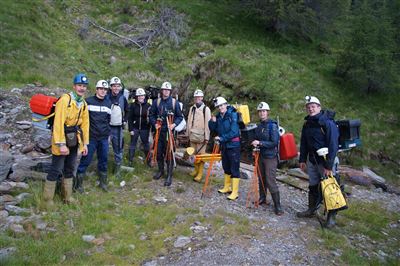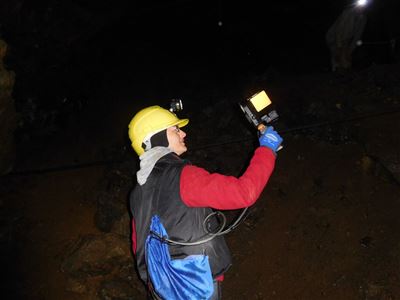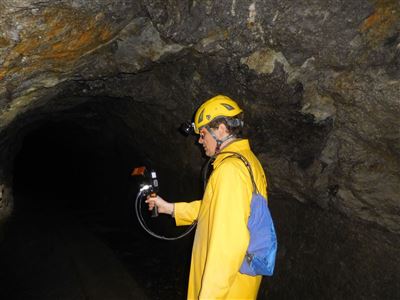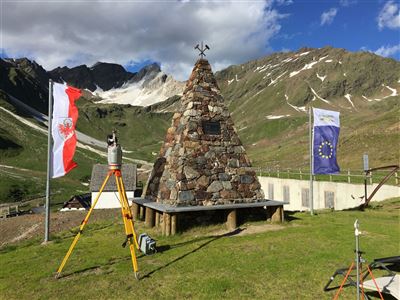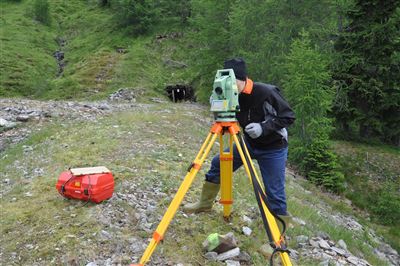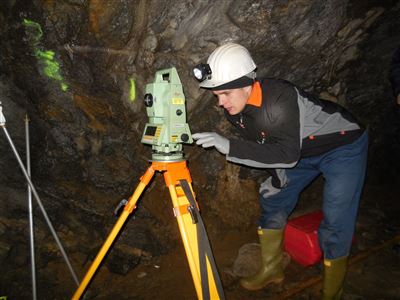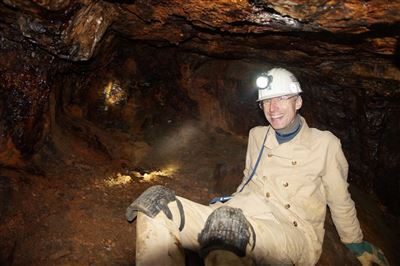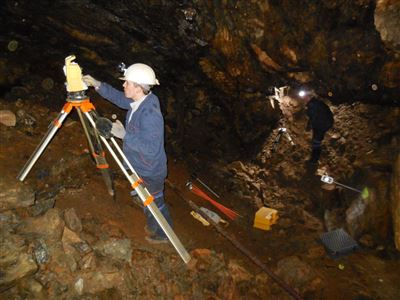 Point Cloud of the Karl gallery