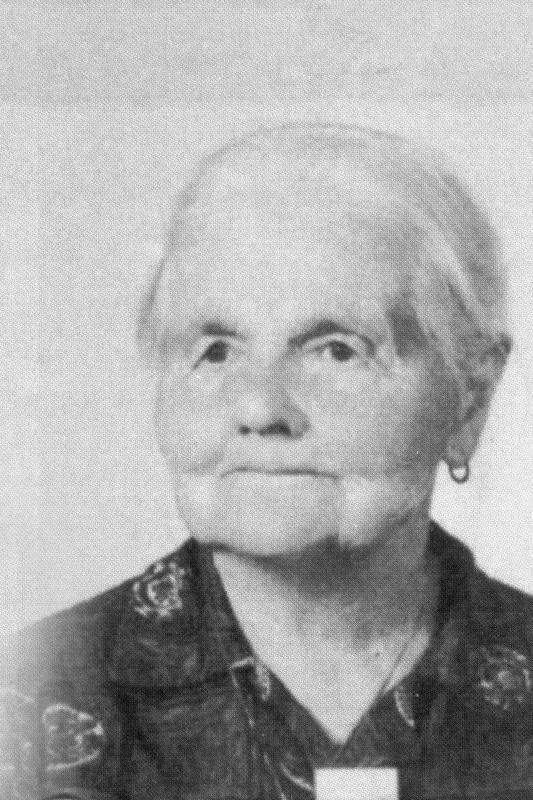 Amalia Alber, 1898-1992
The cook

Amalia was born in Ulten. After her apprenticeship as a cook and some years of service in Meran, she married the miner Alois Brunner from Rabenstein in 1927 and moved with him to the Schneeberg. They lived with another family in a small hut in both summer and winter, and Amalia cooked for 94 Italian miners every day.
For lunch there was meat, polenta, potatoes and noodle soup, with coffee in the morning and evening. Her hourly wage was 1.20 lire. Lunch cost up to 3.50 lire. In 1929 her husband was seriously injured while working in the mine. When the mine temporarily closed in 1931, Amalia and her husband moved to Mareit. Alois Brunner died in 1960, while Amalia died in 1992 at the age of 94.